Periscope is a live-streaming app owned by Twitter. It allows users to upload and watch live videos by users and editors. It's extremely simple to use with a vast range of channels to choose from. But are there better alternatives to Periscope? We list the top 5 alternate apps you can download to put to test.
Facebook Live
Facebook Live is one of the latest additions to its platform. Previously, only available for users with a verified page, it's now available to everyone. It has an added advantage that the live streaming app is built on the social networking site itself. Giving your live streams more reach for personal or business promotional activities. There's also no need to download a separate app. You just need the Facebook app installed.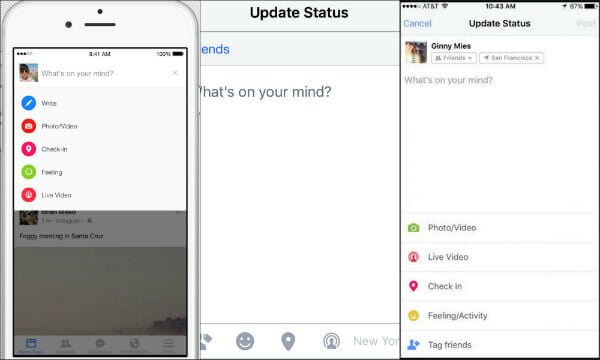 As you can see all you need to do is tap on 'Live Video' when posting a new status. Facebook also allows access to its in-built features for live streaming. One such feature is Live Producer. This app enables you to schedule live streams on Facebook.
Highlights:
Easier to build audiences with engaging videos.
Offers different effects during live video generation.
You can add descriptions for videos and even ask views for subscriptions.
You can actually inform users of your live video stream ahead of time.
Live chat via Facebook itself
Available for free.
Simple to use.
YouTube Live
YouTube Live gives users the ability to live-stream their video content to users who have 100 or more subscribers. You can click the 'Enable' button in your Accounts feature page to enable the service. You can access it through YouTube website with a webcam or through its mobile app. YouTube offers control over the live stream such as the addition of encoders to be used for gameplay streams. You can also schedule your next live stream and you can even select the latency rate you need with regards to your video resolution.
YouTube offers live chat options that streamers can use to comment with their viewers. Here are the main highlights of YouTube Live.
Highlights:
Very easy to use interface
You have the ability to send live video alerts to subscribers
The live chat function is top-notch with lots of functionality
Ability to monetize your brand
Multi-camera support
Unlimited event duration
YouNow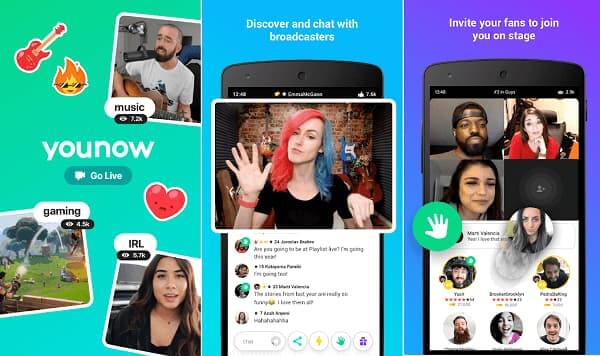 YouNow offers a great way to show off your talents. Its widely used by gamers, musicians and artists looking to showcase their work. YouNow allows you to join broadcasters as a guest, create selfies as you stream, send gifts and chat with the community in a very interactive way. However, note that YouNow has strict measures against vulgarity, so be careful not to go against its rules.
As a regular user, you can also browse through live broadcasts and catch on what you missed in the Moments feed. YouNow additionally offers chat forums that are highly active.
Highlights:
Users can create fun moments, send gifts, and take selfies during the live feed.
Live feed can be watched later and collect information on what streams you missed while offline
Great platform to discover your preferred personalities, musicians and creators.
Highly interactive platform
Glide
Glide offers unique features that make it stand out from the others. Like Periscope, it offers the user a real-time conversation with a messaging limit of about five minutes.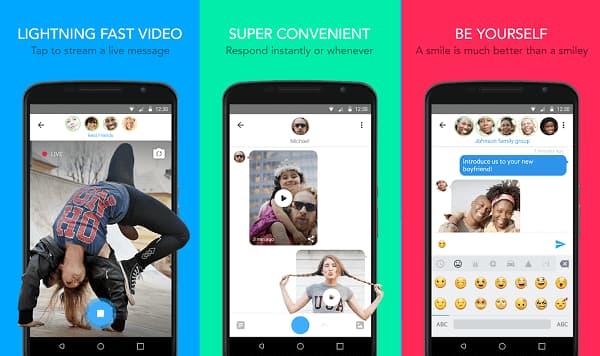 However, what makes Glide unique is that it allows users to text on the app while making a video call. With its fast and stable way of communicating with a high-quality video experience during a call makes it one of the top streaming apps. You can even upload the recorded video on another platform after the live stream is over. There's even a feature to capture screenshots of the ongoing video call.
Highlights:
Offers the ability to live stream the video call.
Users can text in real-time.
Offers high-quality video streaming.
You can capture snapshots.
Offers different video filters.
Livestream
Livestream is an app that offers the ability to discover and broadcast live events in HD quality directly from your phone. It's used a lot by people who want to live stream an event their family and friends who couldn't join their event.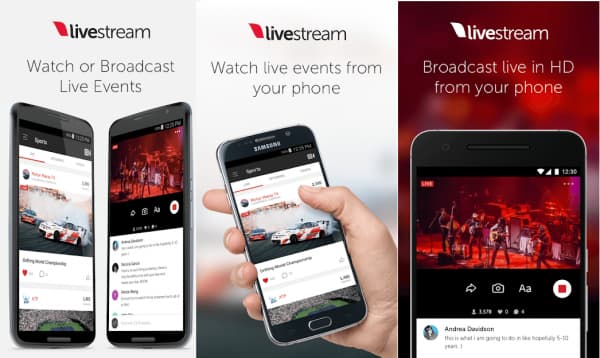 A cool ability that LiveStream offers is the facility to stream the live feed to your TV via Chromecast.
Highlights:
Stream or watch live streams in HD resolution
Stream it on TV via Chromecast
Ability to use the app offline
Final thoughts and considerations
Live streaming has never been so popular due to the pandemic that impacted our society. Not being able to attend important events showed how important the ability to live stream an event is. Live streaming also gives businesses and influencers the ability to showcase their work and keep their users engaged. It's up to you to decide what works for you best. So download them and give them a try. See which Periscope alternative is your favourite!
Veteran content writer with focus on Technology and SEO.